Villabrille-Largusa Kali System
---
Meet Professor Frank Mingo, our Kali instructor. Professor Frank began studying the Villabrille-Largusa System of Kali in 1993, attaining the rank of Guro Lakang Osa (first-degree black belt) three years later. He began teaching the art in Indianapolis in 1996, and was promoted to a seventh-degree black belt in 2016. He joined the Northern Shaolin School of Kung Fu in 2013.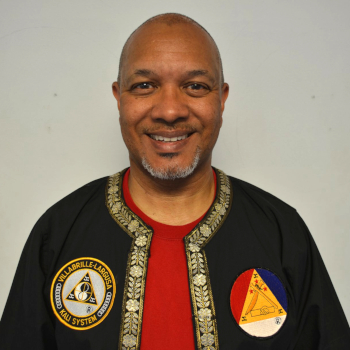 When he's not helping students perfect the style of this "beautiful yet deadly art," he works a full-time job and travels as often as he can. After multiple ankle injuries, he put his basketball hobby to the side and started practicing Kali (he likes the sticks). He became a teacher, he said, because he believes everyone should know how to defend themselves in some capacity.
He loves to eat anything delicious (he's vegan now) and enjoys spending time with his family — his wife of 26 years, his two children in college and his dog.
---